Brace Yourselves, Gamers! KRAFTON Unveils Global Pre-Registration for Hotly Anticipated Defense Derby!
KRAFTON's RisingWings sets the gaming world abuzz with the pre-registration launch of Defense Derby, a next-level real-time strategy game set to redefine the tower defense genre.
Updated Jun 14, 2023 | 12:14 PM IST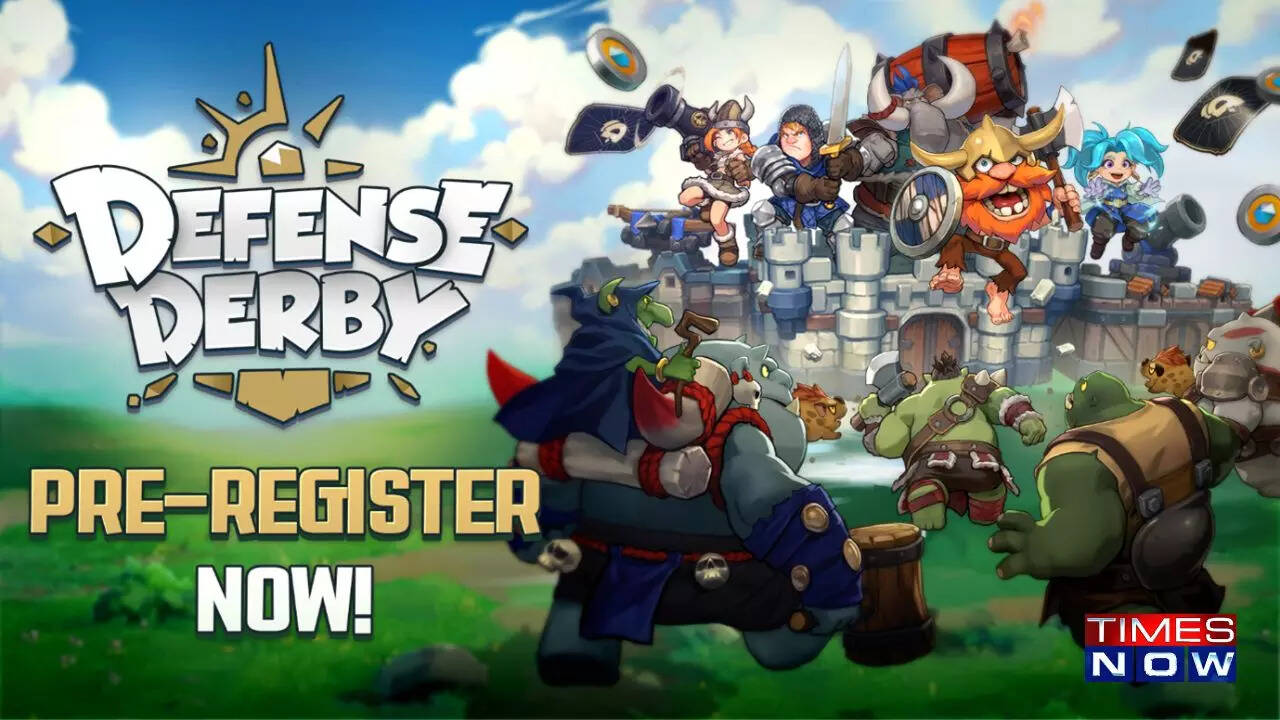 KRAFTON Unveils Global Pre-Registration for Hotly Anticipated Defense Derby!
KEY HIGHLIGHTS
KRAFTON's RisingWings unveils worldwide pre-registration for the highly-anticipated game, Defense Derby.
Defense Derby brings a fresh twist to the tower defense genre, with pre-registration yielding attractive launch rewards.
Early access test participants have rated Defense Derby 4.6 out of 5, setting the stage for a successful launch.
Gather round, fellow gamers!
RisingWings
, the nimble offspring of
gaming
behemoth
KRAFTON
, has thrown open the gates to
pre-registration
for their upcoming extravaganza,
Defense Derby
. This news has hit the gaming world like a Level 5 power-up, and for a good reason. Available on Google Play, Apple's App Store, and Samsung's Galaxy Store, this game promises to be a delightful mix of strategy, suspense, and supercharged gameplay.
A Whole New Spin on Tower Defense
Say goodbye to monotonous tower defense mechanics! Defense Derby is set to catapult players into round-based matches, making every move a strategic masterstroke. And the fun doesn't stop there. You can bid against three other players in the "scouting stage" to recruit units and build your squad. The thrill of warding off monstrous invasions by strategically positioning your units within your castle is set to offer an adrenaline rush like no other!
Score Big with Pre-Registration
What's more, those who pre-register will find themselves bestowed with a 'Welcome Package,' stocked to the brim with enticing rewards. We're talking 20,000 Gold, a Rare Hero card, a Rare Unit card, and a special Castle Skin to flaunt.
Seal of Approval from Early Birds
Still not convinced? Early access testers seem to disagree! The game secured a satisfaction rating of a whopping 4.6 out of 5 from these eagle-eyed gaming connoisseurs.
Slated for a global release in over 190 countries and support for 10 languages, Defense Derby is all set to make a worldwide splash!
End of Article