Monster Hunter Rise: Sunbreak
The world of Monster Hunter Rise gets bigger and deeper with this massive expansion featuring new monsters, new locales and more!
Note: You must own Monster Hunter Rise in order to play this expansion. Sunbreak content is accessible after completion of the 7-star Hub quest "Serpent Goddess of Thunder". If you purchase this content while the game is open, you must restart the game in order to access the content.
Support for Korean, Simplified Chinese and Traditional Chinese will be added via update scheduled for release on 30/6/2022.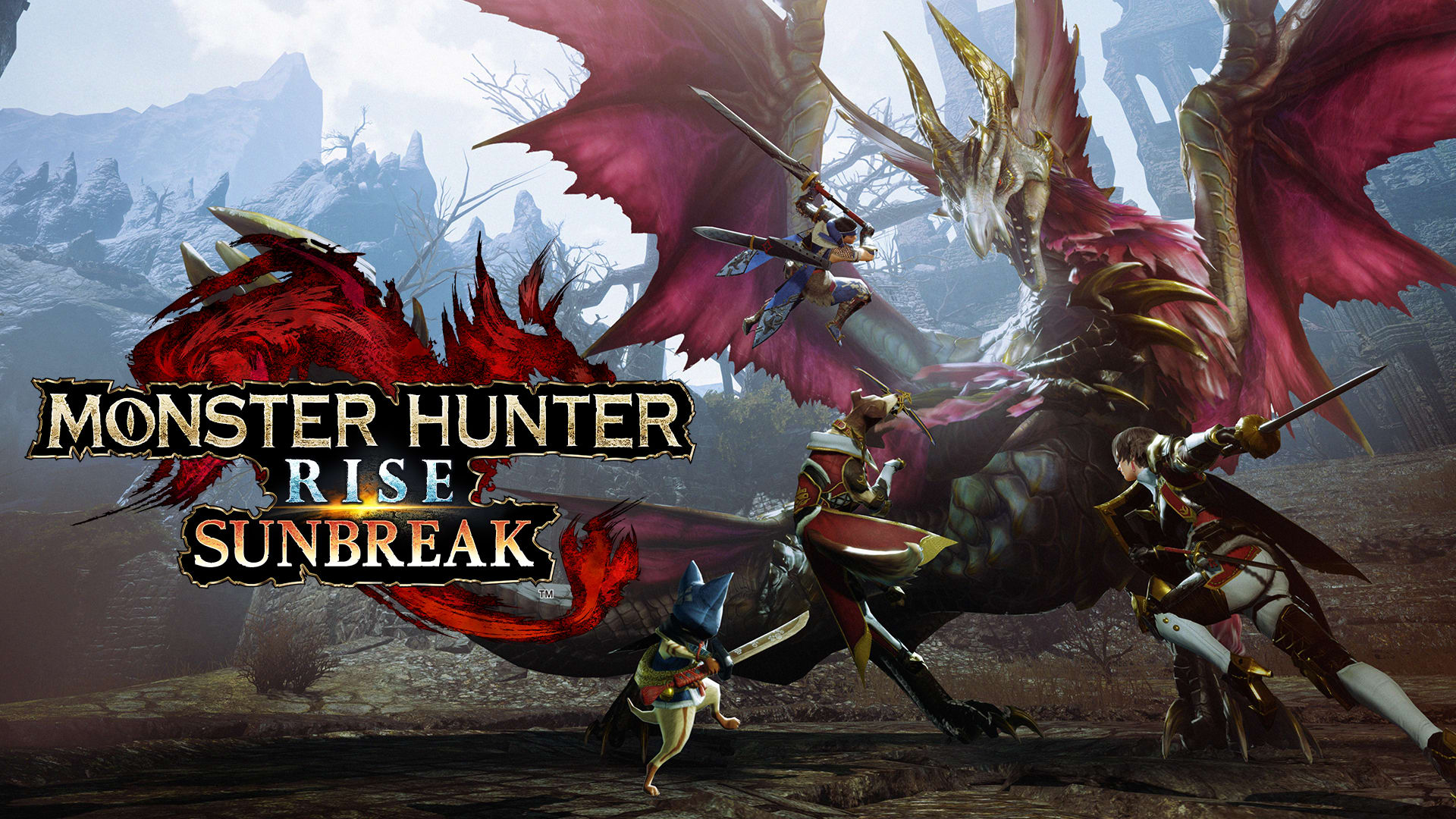 Bonus Add-on Content
- "Loyal Dog Costume" Palamute layered armor set
A fun outfit for your Canyne companion!
- "Striped Cat Costume" Palico layered armor set
A gorgeous new look for your Felyne friend!
Note: Layered armor is a "skin" which changes the appearance of the character without affecting their stats and abilities.
This DLC requires update data (about 13GB) that is scheduled for release on June 30. If you do not have enough memory on your system, please use a microSD card (sold separately).
©CAPCOM CO., LTD. 2021, 2022 ALL RIGHTS RESERVED. MONSTER HUNTER RISE: SUNBREAK is a trademark and/or registered trademark of CAPCOM CO., LTD and/or its subsidiaries in the U.S. and/or other countries.